With everything that's been happening in the this past week, I decided to put together a FREE 14-Day Martial Arts Workout Challenge. I know many of us have chosen to self-quarantine/isolate while everything is going on. However, there's still plenty you can do at home!
Check out these workout challenges I've put together to keep us going these next two weeks!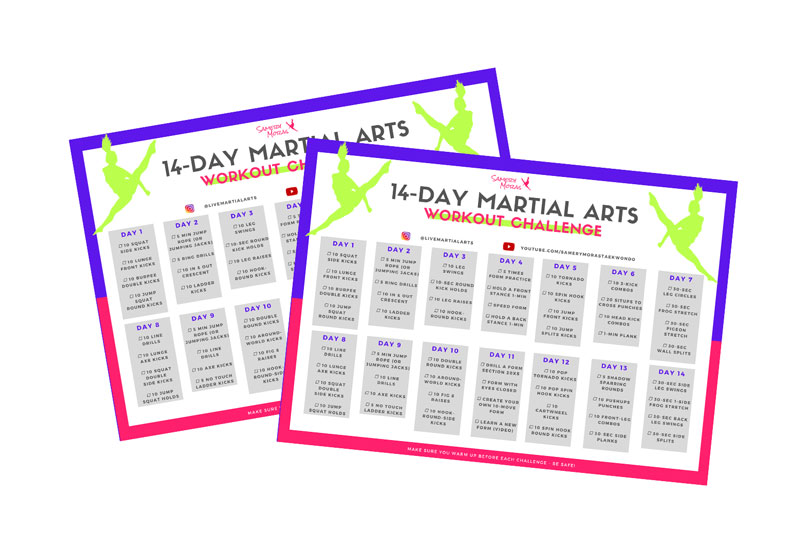 To download them, just fill out your info in the box below!
Be sure to follow along on my Instagram @LiveMartialArts and YouTube Channel to see what each day's exercises are!